The Vault reopens on the 17th of September
Creating this module has been quite a journey. Right after a complete Toolkit overhaul we attempted something that we have never done before, a complete adventure module, written by Ben Byrne from Melbourne Dungeon Master and produced by Arkenforge. We ran the Vault of the Living Flame for ARC for their Dungeons and Distancing 2 event. After running the event we released it, only to realize that there are some things amiss. The product has been pulled from the Marketplace for bug-fixing and adding some extra content, so now it can emerge again in all its glory.
People who pre-purchased the adventure were helping us getting it into a polished phase, huge shoutout to Pear Hansen who provided us with pages of feedback and placed a Hunter's mark on everything we missed, so we could tackle issues one-by-one.
The adventure is now ready, and will be released on the 17th of September on the Arkenforge marketplace.
Zero prep required
The idea of the module was: produce something where we include everything the Master's Toolkit is capable of. Music, sound effects, voiced lines, animated maps, notes and tokens – all prepared and ready to go. Someone who is familiar with the toolkit could pick this up and run it straight away. If this model works, we would like to release adventures in a similar fashion in the future so let us know how we did!
Maps
6 large multi-leveled encounter maps and an interactive world map awaits adventurers exploring the frozen north of Aurelia, the Winter ranges. From forest encounters, puzzles and dungeon crawls, there are plenty of challenges for your players in this world. What's more, the maps contain animated elements and weather overlays as well!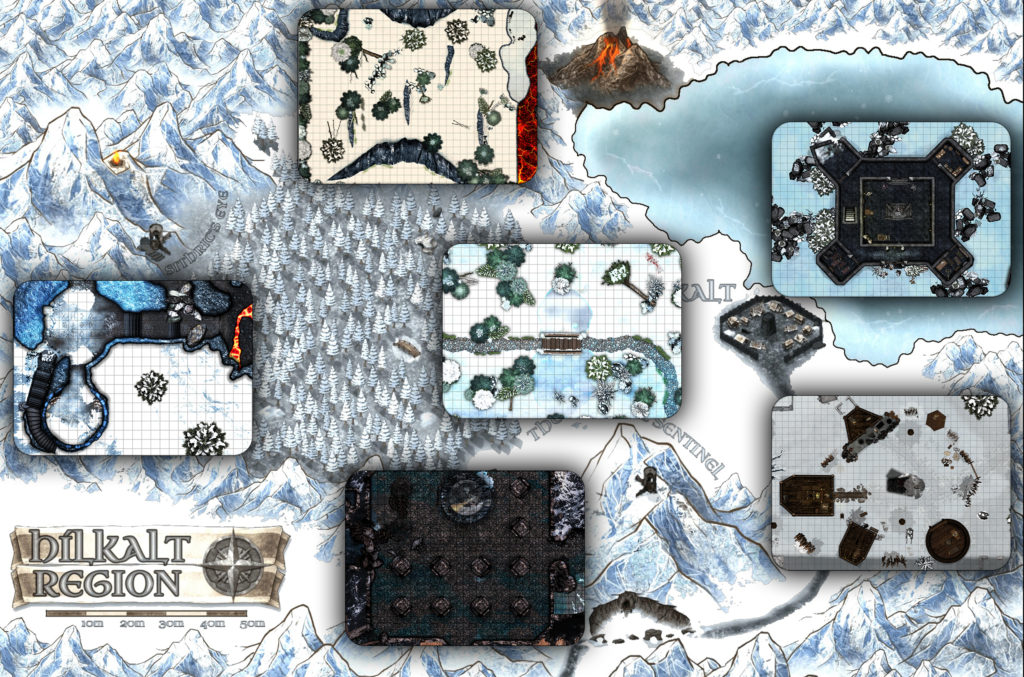 Audio
We have prepared background music playlists (both battle and adventure), given voiced lines to characters and embedded location based soundscapes on every map to enhance immersion for your players. A bard song from the adventure has also been brought to life: The Vault of the living flame
Tokens
We made 30 unique hand-drawn digital tokens and linked them all together with character notes, you just need to double click on characters on maps to bring up their stats, information about them or play their voiced lines.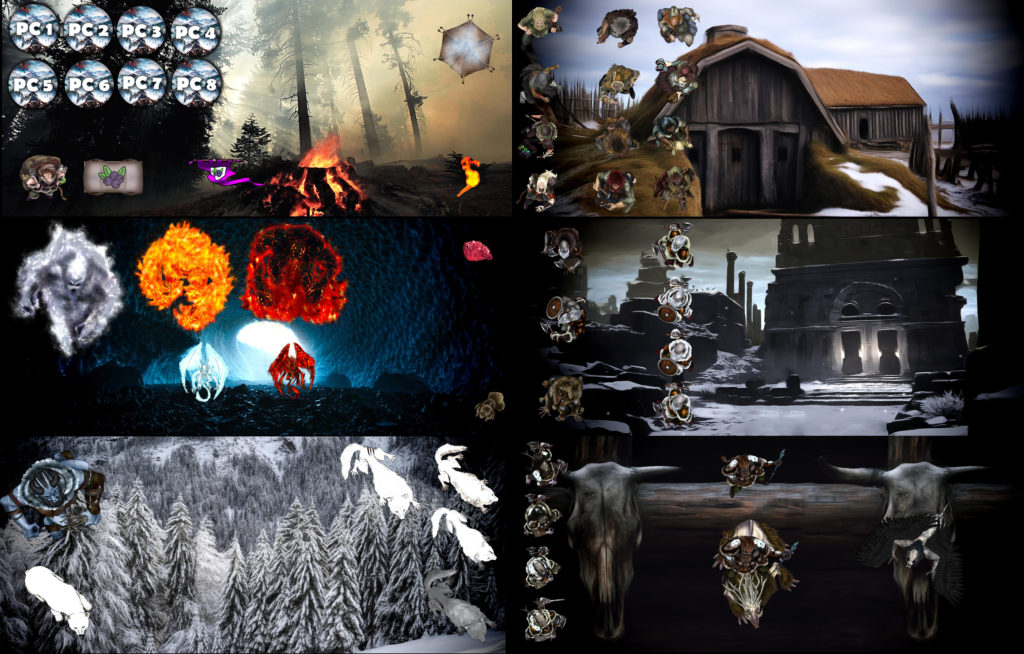 Notes
We have included a complete and detailed walkthrough with over 200 interlinked notes in this adventure. Curious about a character? Just click on their name to bring up the relevant notes. Need descriptive text of a location? We got you covered.
Walkthrough
Here is a walkthrough of all the maps and embedded map elements, and some tips about running the module:
Playthrough
Ben Byrne, the author of the Vault of the Living flame played through the adventure during the Dungeons and Distancing 2 event. Check it out: