What is Arkenforge?

A small team developing software and assets for Tabletop RPG-s. 
It is a "one stop shop" for tabletop map building, adventure writing or immersive audio.
To get started, choose a starter pack:
Map builder – The cartographer module
We offer content packs to fill your libraries with content, but you can always import existing media you already own:
The Cartographer module offers:
All maps you create with Arkenforge assets come with a commercial license with attribution, meaning that you can sell or distribute your maps freely as long as you mention us/our website in the credits.

Restriction free library tools to import your assets or maps

Video map and asset support (MP4, M4V and WebM)

Animated asset support (GIF, WebM and image sequence)

Ambient lighting engine (realistic day/night rendering)

Dynamic lighting (with real-time shadow rendering)

Image manipulation tools and static asset animation

Square, Hex and Isometric grid support with customization options

High DPI export options for professional publishing/printing

Universal VTT, Image or Video export options with various presets

Fog of War

Light and Line of Sight barriers

The best digital solution on the market for in-person play

Imagine it as an interactive DM or GM screen, with all the information you need a click or two away.
Our VTT features are:
Native dual screen map controls for players and GM independently or linked

Lossless/latency-less image on your displays in any resolution

With toolkit built maps, all objects are interactable and movable

DM-s see all the control UI, hidden items and see through fog of war, players only see what you set visible

Dynamic links to any content (notes, maps, soundscapes, playlists, tokens and more)

Map links can be placed to link maps together as your players progress

Fog of war/token positions save into maps so you can pick up the game right where you left it

Location based, map embeddable audio for deep immersion

Time of day slider that adjusts the ambient lighting for your whole map

Line of sight based fog of war erasure

Drag and drop media/tokens/mapping assets onto your maps (Windows only)

Quick import options for any content

Hide objects and tokens from players and reveal them with a single click

Triggerable animations

Every control in the toolkit can be linked to custom shortcuts
Want to write your own adventure?
Encyclopedia Module

Encyclopedia is a note taking module where you can make entries for literally anything for your games. Depending on the purpose of your notes, you can add functional elements to them, for example for characters you can add stat-fields, health indicators, tokens or for a location you can link a map, attach an image or video.
The Encyclopedia offers  :
A comprehensive content linking system with Wikipedia-like hyperlinks

Customizable text with no manual tagging needed

Custom field creation and media attachments

Drag and drop any content into the fields to link them to notes:

Trigger soundscapes

Open other maps

Open any character notes and drag their token onto maps

Start or stop playlists

Open other notes

Once you completed a note, you can save the format as a preset for quick note creation

Quick import options for any media

Drag and drop media from your operating system (Windows only)

Animated token support

Customizable colors on all note elements to create a unique look

Any content created with the toolkit can be published and sold on our independent marketplace
Want to enhance your sessions with audio?
The Soundscape Module
This module is built to bring an extra level of immersion to your games, through music, ambient sounds, and sound effects.
The Soundscape offers :
A playlist module for music

Individual instrument controls for songs

Shuffle/repeat

Premade playlists for Arkenforge packs to get you started

An ambience module for immersive sound environments

Built in sample randomization for ever-changing environments

Timing/panning/pitch/reverb variation tools and effects

Hundreds of pre-made ambiences to get you started

Ambiences can be embedded in maps as location based audio, or click-triggers

An sfx palette module for soundboards

Sample randomization with each click

Multiple soundboards can be opened at once

Can be linked to maps/any kind of notes (characters/items etc.), placed on the Arkenbar or tied to a shortcut

Restriction-free library tools to import audio

Grouped volume control

No need for adjustment during the game, just click and play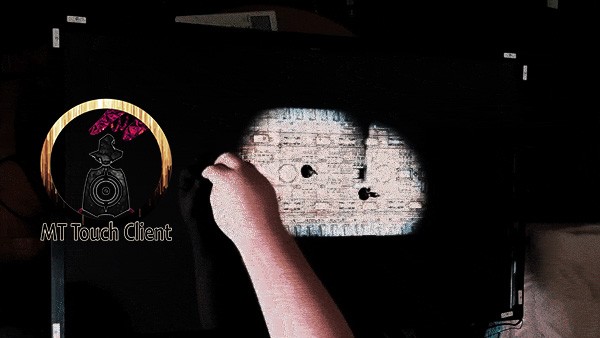 MT Touch Client
Hey folks! This article is going to explain how to use the MT Touch Client to get touch screen integration for your Master's Toolkit games. If you don't have a touch screen setup just yet, check out our sister article that explains how to build your touch-capable digital tabletop: https://arkenforge.com/using-a-touch-screen-with-your-digital-table It is important to note that …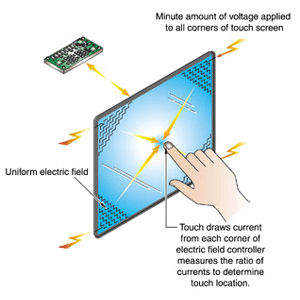 Using a Touch Screen with your Digital Table
Hey folks! Recently we put out this video (also shown below) showing off our new touch screen features, and it's safe to say it was quite popular! In this article we'll be giving you instructions on how you can build your own version of this setup at home. Product links in this article are affiliate …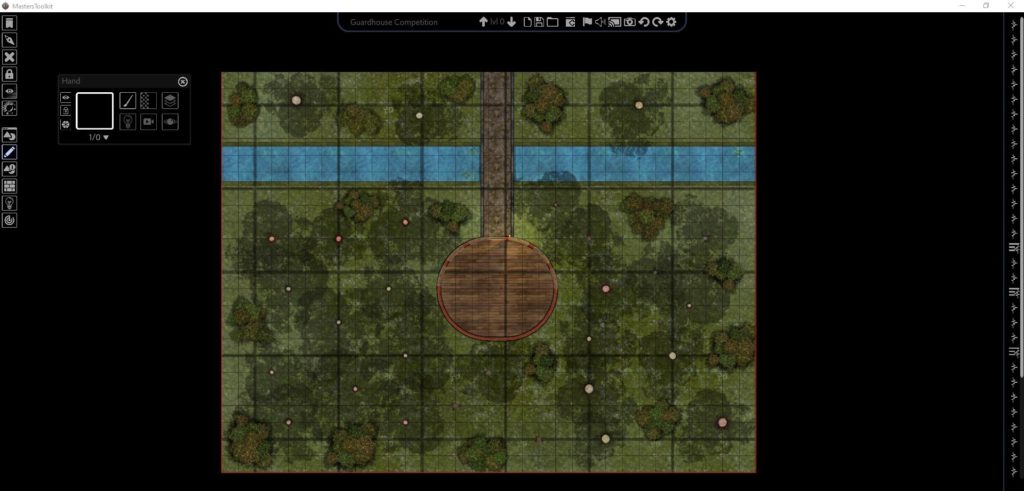 The Guardhouse – Mapmaking Competition T&C
Competition time! Let's get map-making folks! The community has been amazing to us here at Arkenforge, and we thought it would be fun to give back in the form of a map design contest! We want everyone to have a chance at trying out all the fun features we've been developing for The Master's Toolkit, …