Greetings All
Eight updates in and we continue to grow and expand the Master's Toolkit in both quality and quantity!
With the decision to increase the number of tiles, objects, features, music, sound effects, ambient sounds and scenario modules available to all who backed the Master's Toolkit, we are all hard at work to bring it all up to standard. We continue to ask ourselves what features or assets we'd need for our campaigns and have tried to add anything we can think of, but if any of you have some good ideas or have any special requests, feel free to email us at:  info@arkenforge.com.au
We have also been playing around with options for the touch screen feature of our Atlas Digital line and have started implementing it into the product. More information on the specific details on the touch screen hardware as it becomes available!
Receiving emails from you guys honestly makes the work much more rewarding and your suggestions, feedback and occasional praise fuels our drive to continue. That being said we are hungry to receive more and want to here everything, everyone has to say on the Masters Toolkit or anything else Arkenforge.
Email us any questions or queries ( info@arkenforge.com.au ) or post in our forums.
This week we are showcasing Jason's Snow Fort!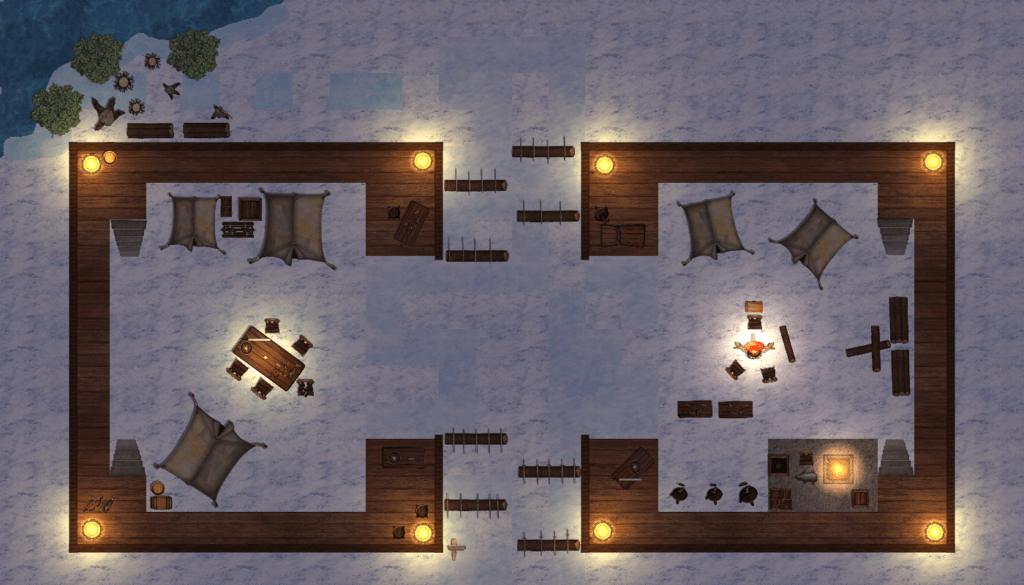 Keep up the emails folks!
Arkenforge Team