Competition time! Let's get map-making folks!
The community has been amazing to us here at Arkenforge, and we thought it would be fun to give back in the form of a map design contest!
We want everyone to have a chance at trying out all the fun features we've been developing for The Master's Toolkit, and we recently extended our Free Trial to 28 Days for that reason, to give you a chance to really dive deep and learn how everything works.
So please enjoy building out the map with the prompt below, we can't wait to see what you come up with!
"A small guardhouse has just been built in the forest, and you are tasked with outfitting it. It will need everything from beds, to weapons, to supply storage.
You are allowed to place any furniture or walls inside the guardhouse itself, but you MUST NOT alter the existing structure."
By entering you grant us the right to use your submitted map for marketing purposes.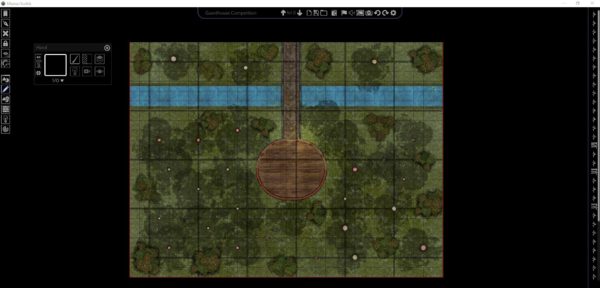 How To Enter:
– Download the 'Guardhouse Competition' map from this link: https://arkenforge.co/GuardhouseCompetition
– Place the map into your Maps directory
– Furnish the inside of the guardhouse however you please
– Save your map and use the 'upload to community maps' button from the Map Settings window to enter. https://arkenforge.com/product-category/communitysubmissions/
– If you upload multiple versions, consideration will only be given to the most recent one.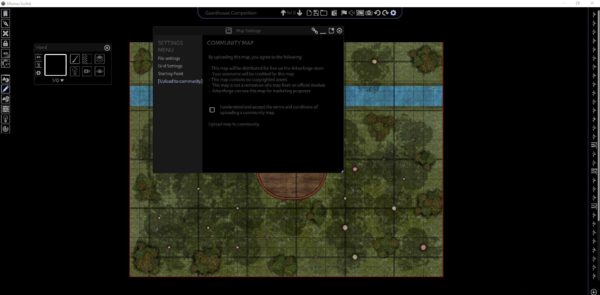 You may only use the Fantasy Essentials Pack and the Community Packs available from the store. No imported content may be used.
Judging:
– Entries will close at 11:59PM AEST on November 22nd.
– The top four entries will be determined, and public voting will occur on Twitter: https://twitter.com/Arkenforge
– The winner will win a copy of the Fantasy Essentials Bundle