Ruined Empty Broch GPP
USD$5.99
The content pack cannot be used without the Master's Toolkit Software!
Author: Griffin Peak Productions
License: Strictly Personal use only
Asset details :
PPI: 256 (Pixel per inch). A lush Isometric 30×60 grid square wide map featuring wilderness and a ruined tower.
A broch (Scottish tower) once guarded a critical road junction. The path and broch are long since abandoned. What lurks there now? Undead? A Wyvern? Or are your players merely glad of some walls to hide amongst as they defend the junction?
The double length map allows plenty of sneaking in and spying on the broch Or to set ambushes on marauders as they try and storm in.
Day and night maps provided.
Maps are not designed to fit with Arkenforge map tiles; therefore, each day and night map comes with a tiled and untiled version. Just set the tiles to your token size (default square is 5 feet by 5 feet.
(Use tokens from the Griffin Peak Isometric NPC Token Pack One to populate the Broch with undead or a Wyvern. Token pack sold separately).
Sold By: Griffin Peak Productions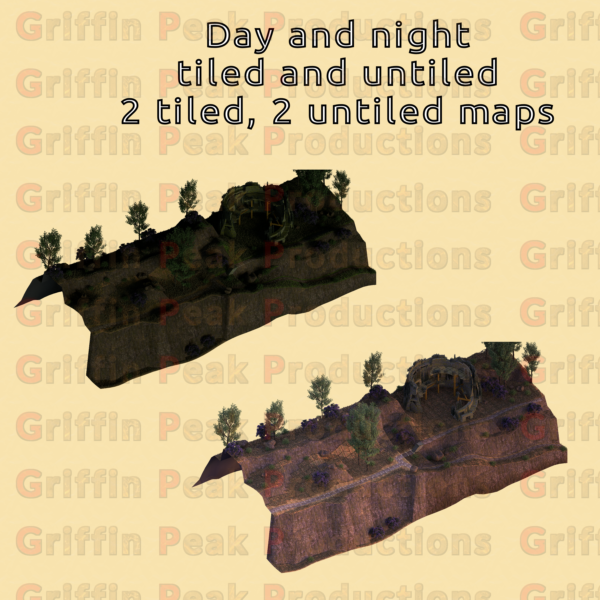 Only logged in customers who have purchased this product may leave a review.