Snowy Broch GPP
USD$7.99
The content pack cannot be used without the Master's Toolkit Software!
Author: Griffin Peak Productions
License: Strictly Personal use only
Asset details :
PPI: 256 (Pixel per inch). COLOSSAL isometric 90×60 grid square wide outdoor snowy map, tower exterior AND a four-level interior tower.
A snow frosted landscape greets the players. A well-made path cuts across the icy landscape and branches to a stone-age Broch (a Scottish tower). The Broch has had its wooden floors remade and it is a functioning building.
A perfect map for having your players sneak past ferocious guards outside, and then plunder the mage's tower or steal from a rival gang.
Tower splits into: ground floor for cattle and prisoners, middle sleeping floor and upper feast hall. The roof is also included.
Fully furnished and empty versions are provided.
9 furniture tokens allow you to furnish the empty version as you wish.
A profile cutaway and birds eye view from the roof will help you describe the scene to the players.
Maps are not designed to fit with Arkenforge map tiles; therefore, each map comes with a tiled and untiled version. Just set the tiles to your token size (default square is 5 feet by 5 feet.
(Use tokens from the Griffin Peak Isometric NPC Token Pack One to populate it with undead or bandits, or a mage. Livestock also available for the lower level. Token pack sold separately).
Sold By: Griffin Peak Productions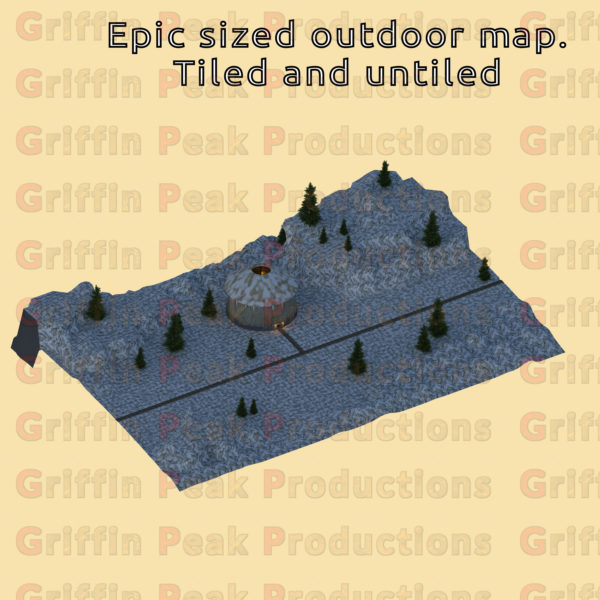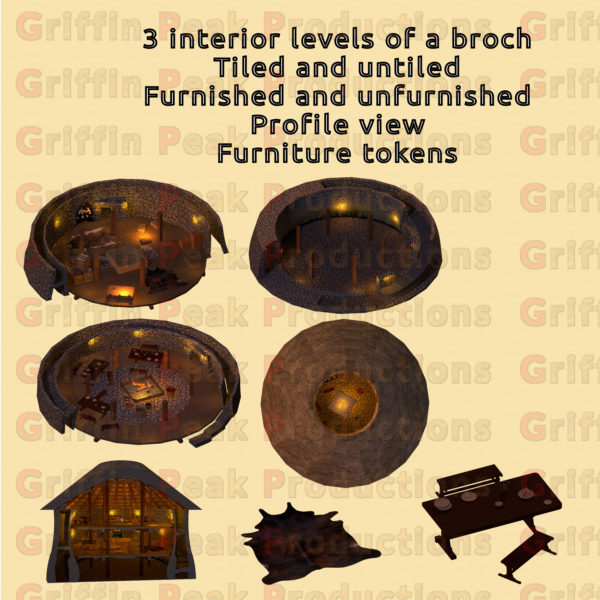 Only logged in customers who have purchased this product may leave a review.