Ruined Railyard GPP
USD$5.99
The content pack cannot be used without the Master's Toolkit Software!
Author: Griffin Peak Productions
License: Strictly Personal use only
Asset details :
PPI: 256 (Pixel per inch). 30×30 grid square isometric map.
A ruined steampunk railyard. A road, railway and canal meet in a walled enclosure. Long abandoned bits of train lie rusting and a barge has sunk in the canal. Some magical lighting remains to illuminate the characters' way at night.
A brilliant location to defend or to sneak into to steal an artefact.
Day and night maps provided.
Maps are not designed to fit with Arkenforge map tiles; therefore, each day and night map comes with a tiled and untiled version. Just set the tiles to your token size (default square is 5 feet by 5 feet.
(Use tokens from the Griffin Peak Isometric NPC Token Pack One to populate it with undead. Token pack sold separately).
Sold By: Griffin Peak Productions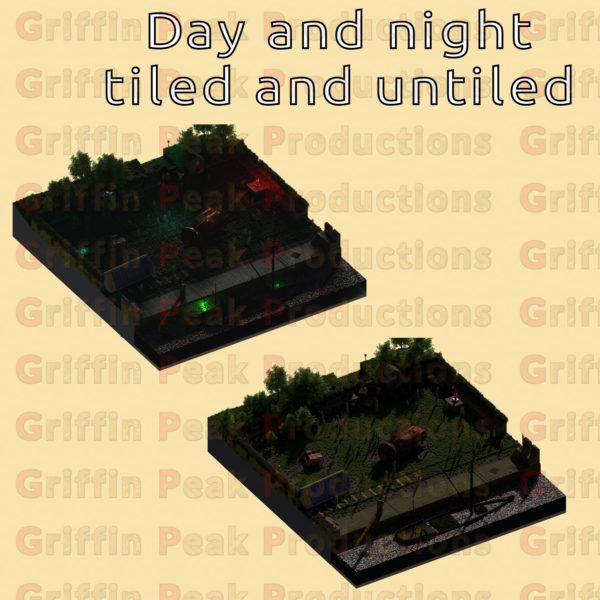 Only logged in customers who have purchased this product may leave a review.