Ruined Broch Bandit Camp GPP
USD$5.99
The content pack cannot be used without the Master's Toolkit Software!
Author: Griffin Peak Productions
License: Strictly Personal use only
Asset details :
PPI: 256 (Pixel per inch). A lush Isometric 30×60 grid square wide map featuring wilderness and ruined tower with a bandit encampment.
A broch (Scottish tower) once guarded a critical road junction. Now it a ruin and home to bandits. The bandits have created shelters from the rain, and a ladder allows them to place lookouts up high. The road junction and route in is covered by a double light-ballista from a Zeppelin; making a direct assault risky.
Will your player's charge in and risk being spitted on a bolt, or use the double length map to sneak in and spy on the enemy camp?
Day and night maps provided.
Maps are not designed to fit with Arkenforge map tiles; therefore, each day and night map comes with a tiled and untiled version. Just set the tiles to your token size (default square is 5 feet by 5 feet.)
(Use tokens from the Griffin Peak Isometric NPC Token Pack One to populate it with bandits. Token pack sold separately).
Sold By: Griffin Peak Productions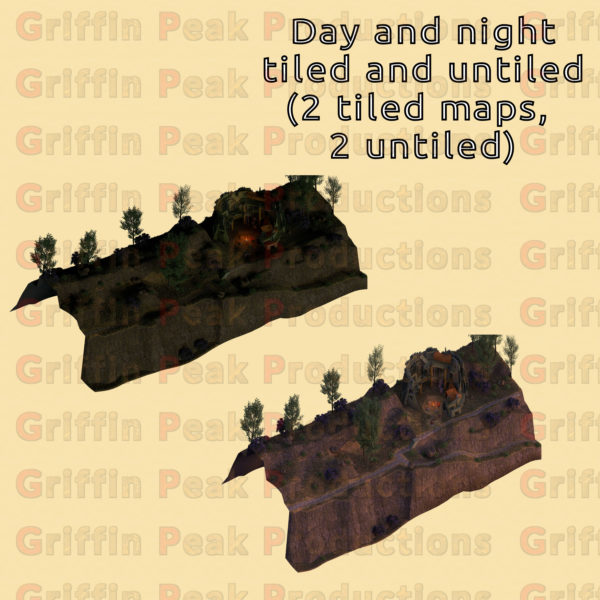 Only logged in customers who have purchased this product may leave a review.