Sewer Mega Pack GPP
USD$12.99
The content pack cannot be used without the Master's Toolkit Software!
Author: Griffin Peak Productions
License: Strictly Personal use only
Asset details :
PPI: 256 (Pixel per inch). This pack contains an amalgam of the GPP Sewer Complete Maps and Build Your own Sewer pack and EXTRA material.
Three complete maps can be populated with NPC tokens and allow you to run the provided scenario. Player handouts create interest in the steampunk technology found in the sewer.
324 map tokens to build your own dungeons for the future;
Map tokens are divided between tiled/untiled/flooded/unflooded;
Three complete steampunk dungeon level: sewer, pumphouse and temple;
Maps are not designed to fit with Arkenforge map tiles; therefore, each map token/complete map comes with a tiled and untiled version. Just set the tiles to your token size (default square is 5 feet by 5 feet.) ;
1 rendered sign as a handout to players;
9 NPC tokens;
Adventure scenario allows you to set two different scenes: wronged goblins or goblin invaders;
2x NPC portraits for players included in scenario guide;
2 item handouts: blueprints and more detailed view of the two-elemental generator and imp lamp.
Also provided are exotic fantasy scat – enable your rangers to track their prey through visual clues!
Sold By: Griffin Peak Productions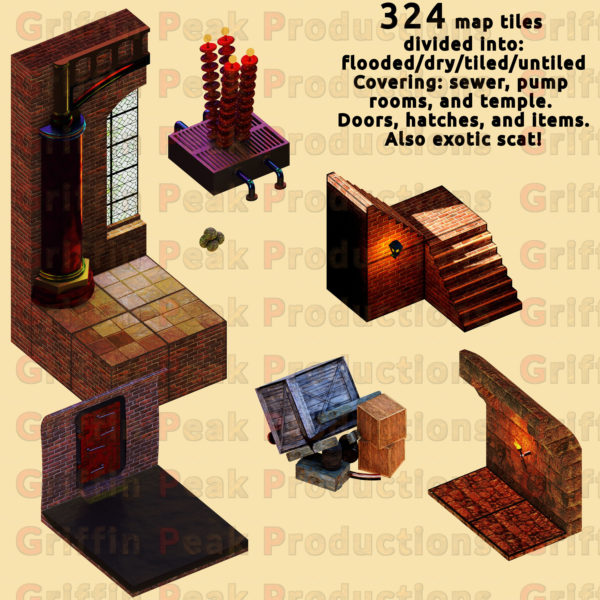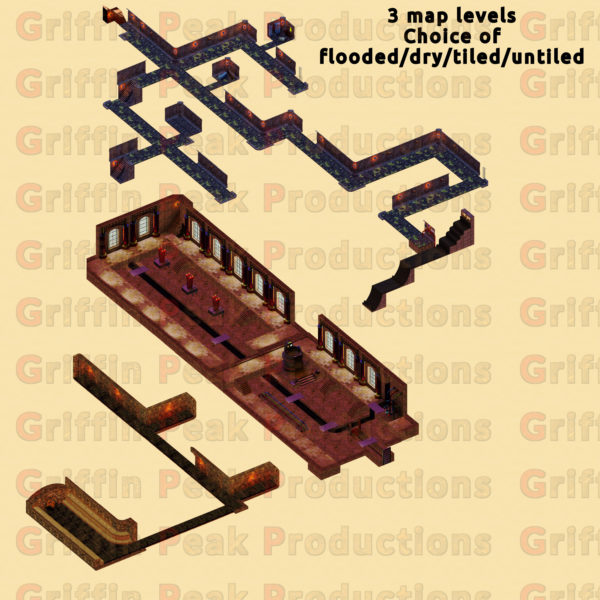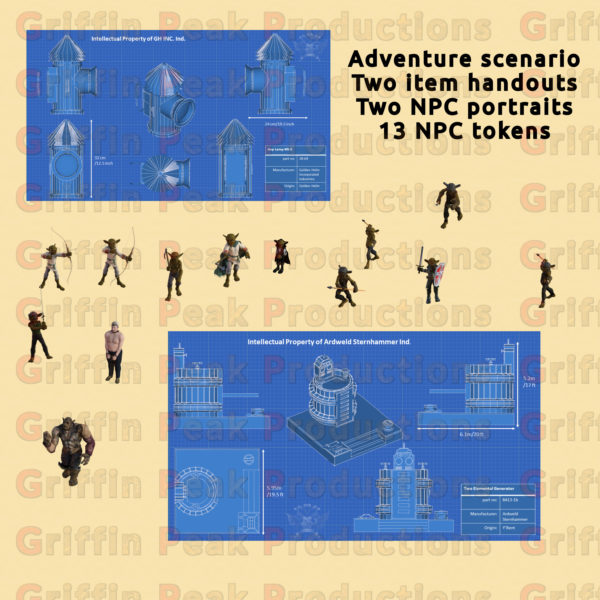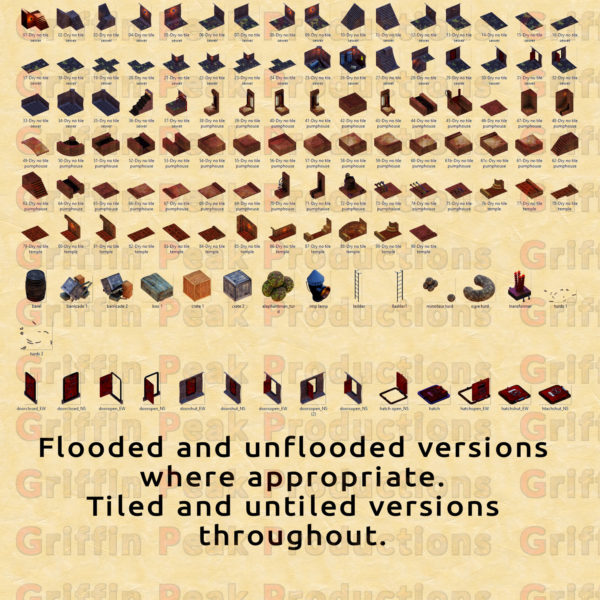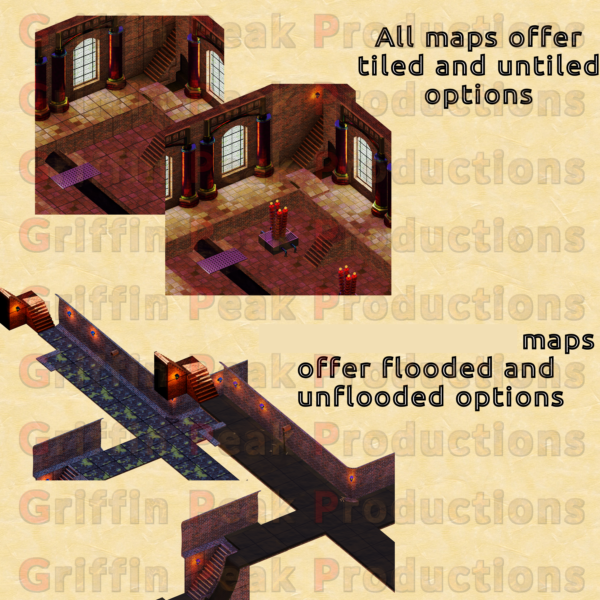 Only logged in customers who have purchased this product may leave a review.