That time of the Year again!
I can not believe how fast this year has gotten to an end… It was incredibly busy and fast and yielded numerous updates, content packs, challenges and we have come a long way with our little passion project. The Master's Toolkit is nicely taking shape, and getting very close to that sweet sweet beta stage.
Speaking of content packs…

Ice and Snow is here! A new free content pack on the website, click here to grab it here!
So we worked out how these season-specific content packs will work, we will release them when their season is, they will be free for a month, and then instead of disappearing from the shop for a year, they will be staying up all year, although for a cost, and be updated&discounted in their season again the next year. We will be adding content to these packs every year  🙂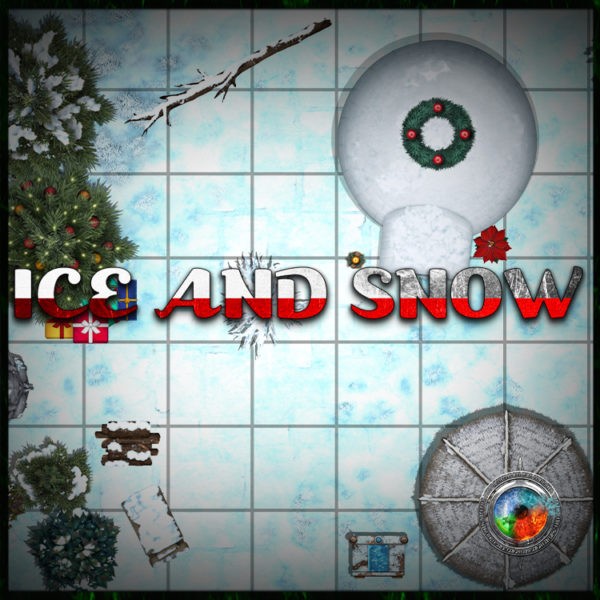 Pack creator is being phased out
We are getting dangerously close to finishing the Pack creation function of the new Media Library, and that means that we have been able to release quite a few Packs which have been submitted to us for a while. While we thank the Content creators for their patience, we are happy to announce to you that our Independent content marketplace has released the following packs! Check them out, we finally have some quality Sci-fi material, thanks to Map Alchemists and Joel Steudler, stunning new assets for isometric dungeons by Galefire, our music libraries have doubled with Audio Alchemist, and Maphammer just released 3 new gorgeous packs as well! Expect regular releases from now on, and a lot more content to choose from!
We wish you a happy holiday!
Whether you celebrate Christmas, Hanukkah, Festivus or anything else, we wish you many nat20's both in and out of game, and we thank you for becoming a part of the Arkenforge family! We really appreciate you helping us make an extraordinary tool for you tabletop needs, and we are looking forward to many more of your great suggestions, critique or advice in the new year! Thank you!