Hey folks! Nathan here. Today we'll be discussing some slight changes to the Arkenforge branding. Don't worry, our company name and logo will be staying the same, as well as all of our amazing software features and content packs.
That said…
No more Master's Toolkit
We are officially retiring the name "Master's Toolkit". This has been a long time coming, and it's something that we've honestly fought for too long.
You see, people know us as Arkenforge. They know our software as Arkenforge. And while our software has been called "The Master's Toolkit" since day one, that name has never really stuck. As much as we've tried to push the Master's Toolkit name, Arkenforge is the name that people have come to recognise.
So, it's time we stopped confusing people and drop the name.
Our main software will now be called the Arkenforge Toolkit, and comes with a shiny new logo: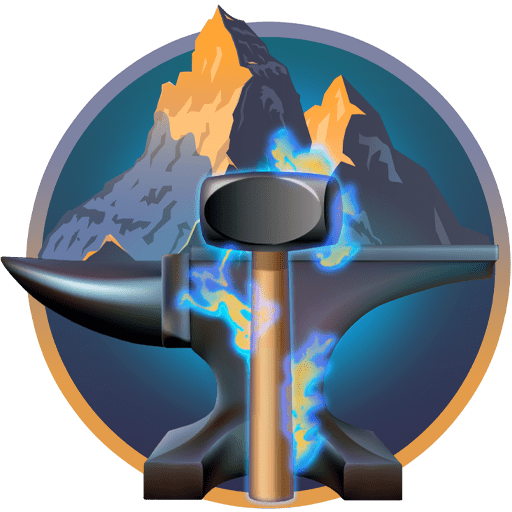 This logo will be updated in the Launcher, and will apply in the Toolkit directly in the next public update.
No more MT Touch Client
The 'MT' in MT Touch Client stands for, as you can probably guess, Master's Toolkit.
This was perfectly fine for our Launcher, where the Touch Client was always available, but it caused some complications on the Google Play store.
If you search 'Arkenforge' on the Play store, the app doesn't appear. This is because the Play store returns results by name, not by creator. We think that if you search Arkenforge, you should be able to find our content.
For that reason, the MT Touch Client is now called the Arkenforge Touch Client (very imaginative, we know). Its logo now looks like this:

New Launcher – v6.0.0.0
The Arkenforge Launcher remains the Arkenforge Launcher, but we have added a few quality of life features to it for the v6.0.0.0 update.
First of all, pack images are now square instead of rectangular. These images now match the images on our marketplace, reducing confusion for users. It also makes them much more readable, and greatly reduces the work for our third party content creators to add products to our marketplace.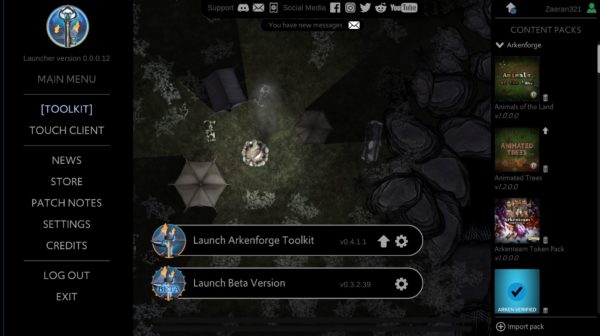 We've also added the ability to redeem software keys inside the Launcher itself. This useful feature allows us to distribute packs independent of our marketplace.
Be on the lookout for convention-exclusive packs. These will initially be available at in-person conventions only, and will release on our marketplace months later.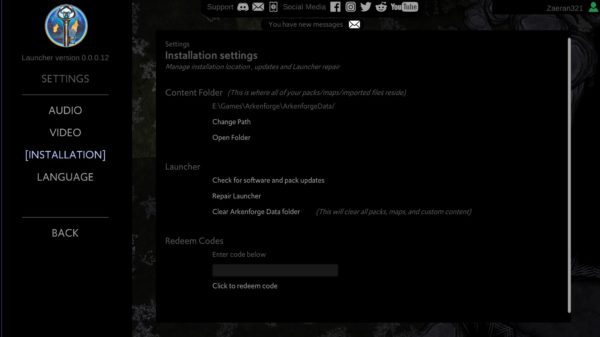 And finally, we've added the ability to go directly to your software installation folders from their respective gear menus. This should make it easier to find your installed files, and to access log files when needed.
Oh, and as you've probably seen from the images above, the Arkenforge Launcher logo has now been updated: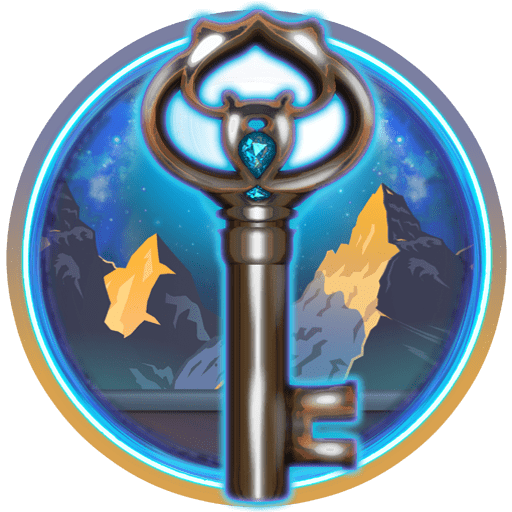 Why the new logos?
Great question, me!
Our old set of logos are a little disjointed. There's no cohesion between them. We wanted something that clearly shows that these are Arkenforge products.
The other reason is that our old logos didn't scale well. The Arkenforge logo on a Windows taskbar at 24×24 doesn't look great. Neither does the Toolkit logo. Our new ones are highly scalable, and will display much better on screens.
As I said at the top, the Arkenforge company logo will remain. It's still an excellent logo, and is probably our most recognisable image. Removing that would be a silly thing to do.
And that's all for this little update! The v6.0.0.0 Launcher update is available now.
Thankyou all for your understanding, and I'll see you in the next one 🙂