Ritual of Flames ST
USD$9.00
The content pack cannot be used without the Master's Toolkit Software!
Author: Stelliadi Isometric
License: Strictly Personal license only, all rights reserved to Stelliadi Isometric
DPI/PPI: 256 (Pixel per inch)
Pack contains:
74 placeable objects to build a wooden hill map (and set it on fire)!
2 ready to use colored maps plus 2 variations!
1 complete monochromatic map!
1 empty battlemap base (both colored and monochromatic) ready to be filled with props!
A pack of isometric hand drawn assets and props. Both monochromatic and colored versions of the assets are included in the pack!
The fire is spreading and if you want to escape, you'll have to press on. You feel a presence watching you from behind the smoke.
Sold By: Stelliadi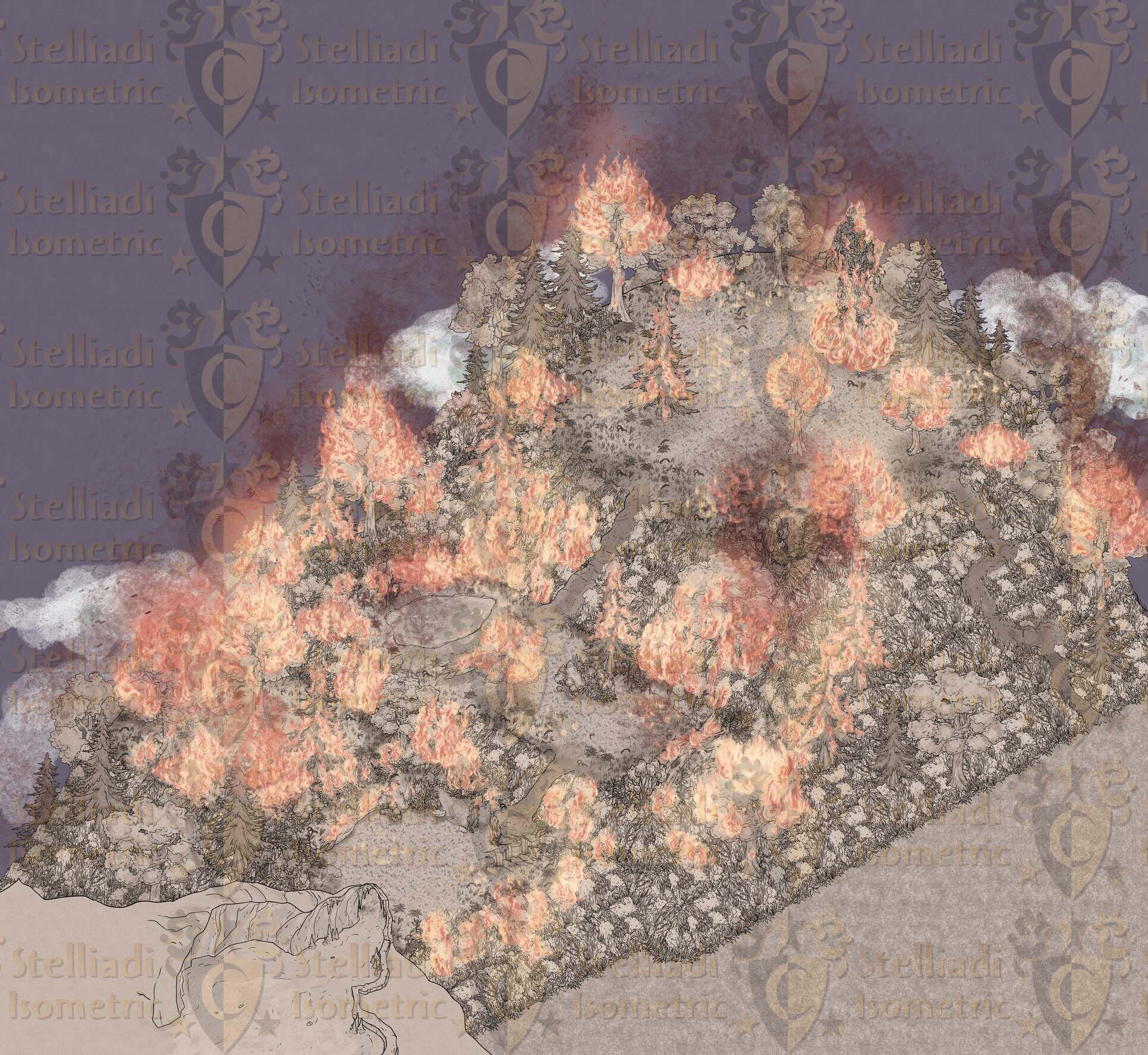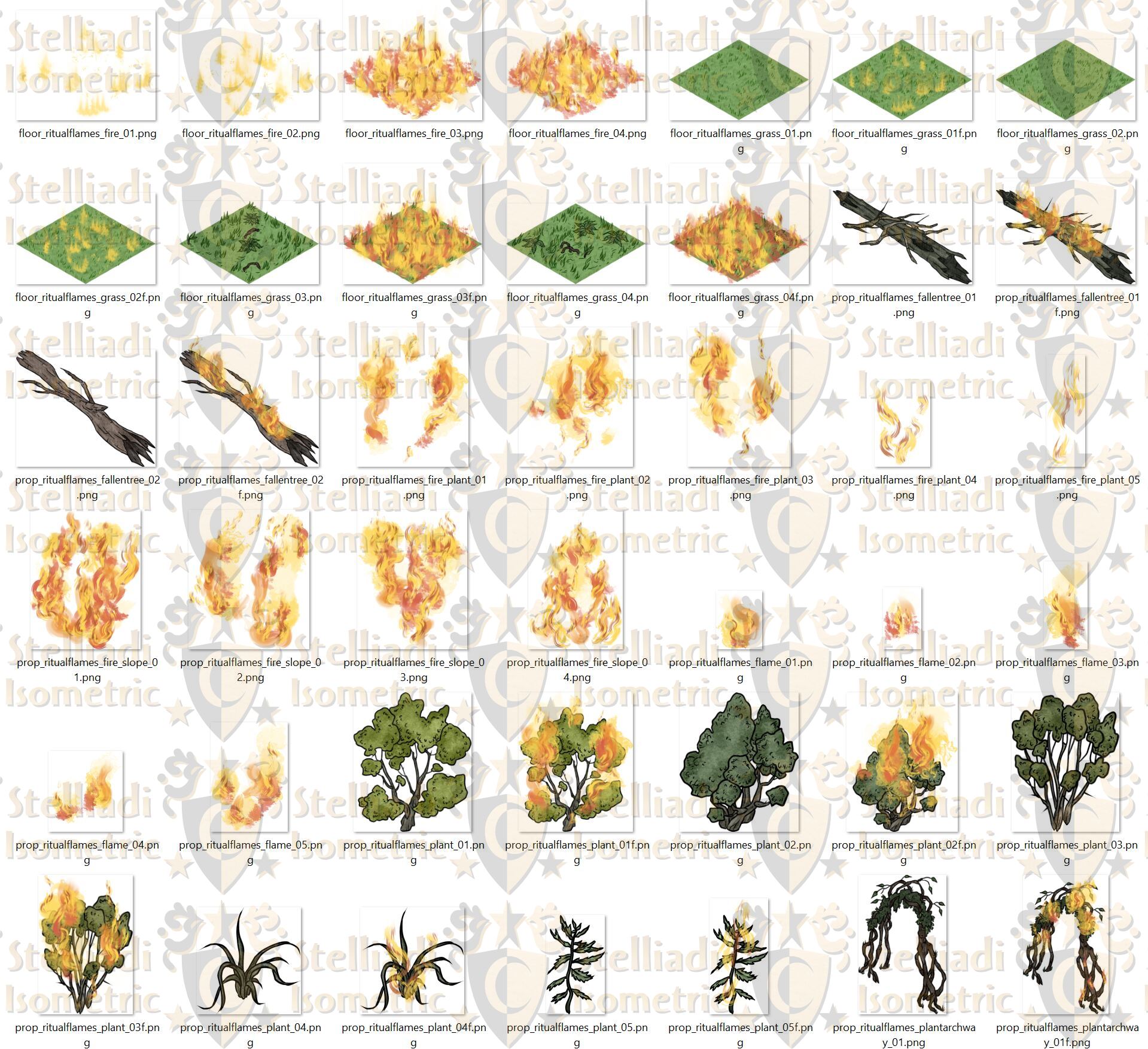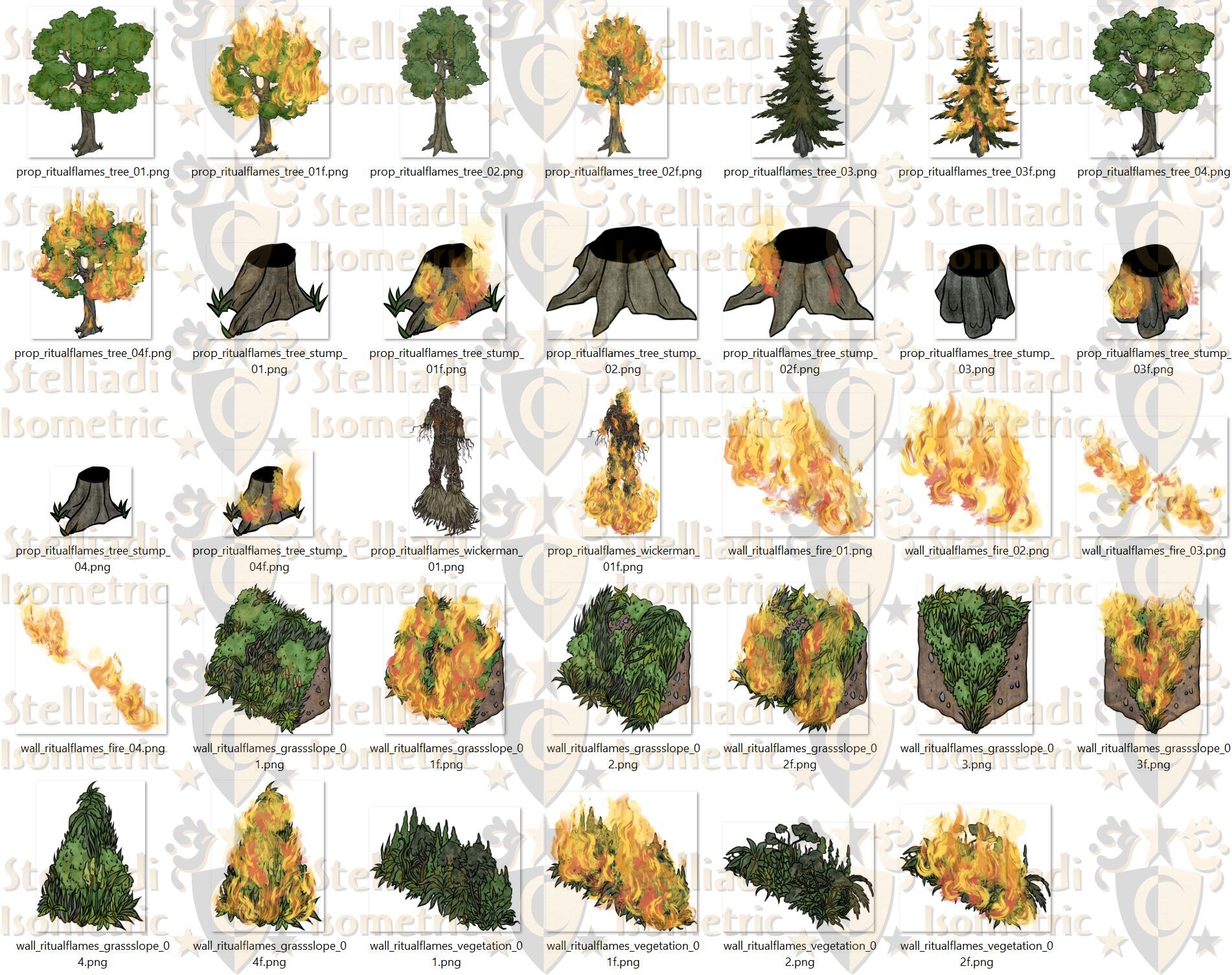 Only logged in customers who have purchased this product may leave a review.