Isometric NPC Tokens 1 GPP
USD$4.99
The content pack cannot be used without the Master's Toolkit Software!
Author: Griffin Peak Productions
License: Strictly Personal use only
Asset details :
PPI: 256 (Pixel per inch). 33 Isometric 3d rendered NPC tokens. Sized to Arkenforge grid (256, 512, 1024) and higher rez versions provided.
3 angry cows
3 tasty pigs
6 skeleton warriors
5 zombies, including an ogre zombie
1 Wyvern sleeping
1 Wyvern alert
3 lizard bargemen
2 Ogre stevedores
2 Ogre bruisers
6 guards/bandits
1 Mage/railyard boss
These tokens can be used in any game. They are also designed to be used along with Griffin Peak Productions, Broch, and Railyard Map products (sold separately).
Sold By: Griffin Peak Productions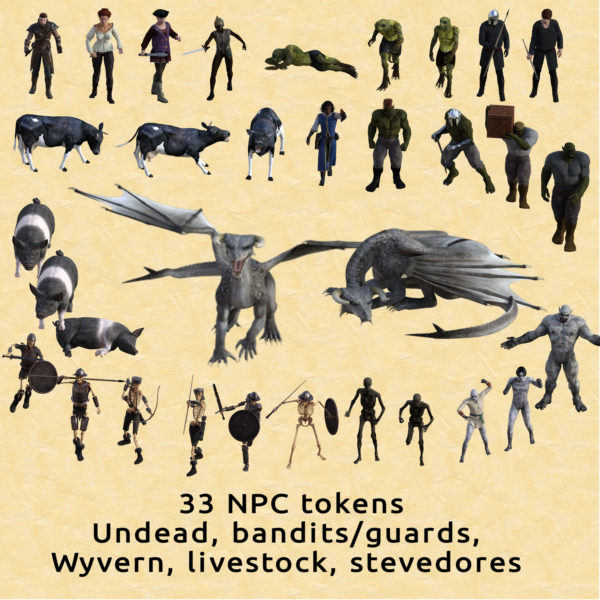 Only logged in customers who have purchased this product may leave a review.