Bandit Camp ST
USD$10.00
The content pack cannot be used without the Master's Toolkit Software!
Author: Stelliadi Isometric
License: Strictly Personal license only, all rights reserved to Stelliadi Isometric
DPI/PPI: 256 (Pixel per inch)
Pack contains: 131 placeable objects to create a bandit camp battlemap
A pack of isometric assets and props. Both monochromatic and colored versions of all assets
are included in the pack!
Have you heard about the bandits hiding in the woods?
You might have to go there to recover some stolen items, but you might also be interested in joining their gang!
Create some camp battle maps easily and make your players struggle among piles of stolen goods and food!
Sold By: Stelliadi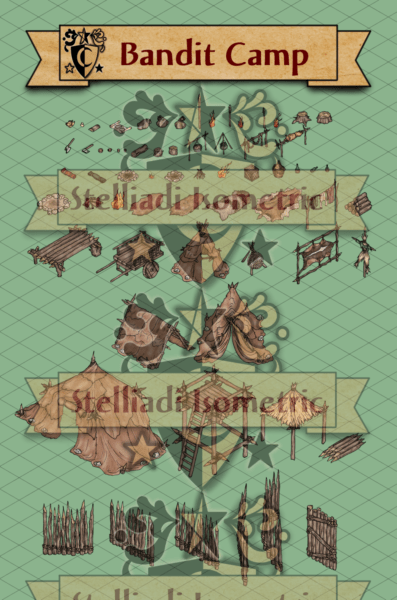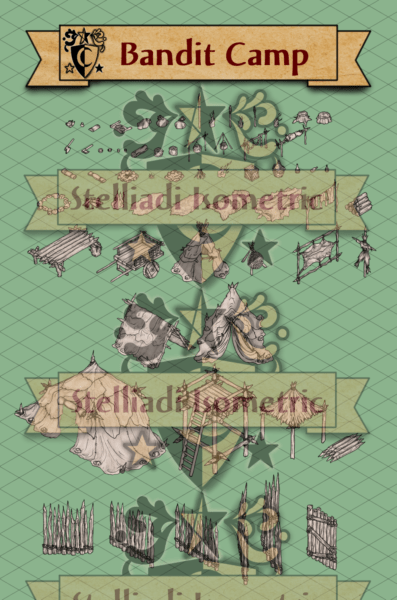 Only logged in customers who have purchased this product may leave a review.