For years, sci-fi tabletop gamers have been struggling to find high quality assets (or even any assets at all in many cases). It's finally time to stop letting Fantasy have all the fun and start a golden age of sci-fi content!
By backing, you'll get access to the
Masters Toolkit
software, the
Sci-Fi Essentials
pack and up to three extra content packs that expand on three key genres of sci-fi:
Cyberpunk
,
Deep Space
, and
Wasteland
.
Each pack contains both mapping and audio assets, so your games can sound just as good as they'll look!

All content packs will be given an early access release, followed by 10 weekly content updates. 
Important to note:
These content packs can only be used with the Master's Toolkit software (explained below), but your creations can be exported and used in any VTT or  built upon in other map makers.
THE CORE PACK – SCI-FI ESSENTIALS

Releasing end
of
APRIL 2021
A strong base pack containing all the assets required to run a core sci-fi adventure, be it cyberpunk, outer-space, or post-apocalyptic.
Backers will get access to this pack with
all
reward tiers.
Here are a few examples of what you'll be getting with the
Sci-Fi Essentials.
Each of these are made with individual assets, and built in our
Master's Toolkit
software.
Pack #1 – CYBERPUNK

Whether you're meeting a contact at the local nightclub or hacking into a mega corporation, the
CYBERPUNK
pack has got you covered!
A comprehensive asset pack including the following themes:
Pack #2 – DEEP SPACE
Millions of miles away from home, orbiting an alien planet, only the
DEEP SPACE
pack has the tools you need to survive.
A comprehensive asset pack including the following themes:
PACK #3 – WASTELAND

Society has collapsed and you need to pick up the pieces. Don't even think of venturing out into the desolate, radiation-filled wastes without the
WASTELAND
pack!
A comprehensive asset pack including the following themes:
THE MASTERS TOOLKIT

The Master's Toolkit
, available on
64bit Windows
and
Mac OSX
, is the ultimate tool for Game Masters. 
Actively in development for 3 years, with both a stable and beta version available at your fingertips at all times,
The Master's Toolkit
will provide the most immersive experience your table has ever known.
PREPARE YOUR ADVENTURES
The Master's Toolkit
is built for Game Masters, providing everything you need to prep your games in the one application: A deep and robust battlemap creation tool, a full audio management suite, and a note and campaign management tool, all talking to each other through our powerful
content linking
system.
We provide multiple modules that all seamlessly work together and talk to each other, so that when you're in-game, you can stay in the world.


THE ULTIMATE MEATSPACE TOOL
The Master's Toolkit
is the best companion on the market for your in-person games. Native multi-screen support lets you project encounters to your living room TV, digital table, projector etc. via HDMI without loss of quality and with no need to run multiple instances of the software. Up to 8 screens are supported, with options for player maps, player handout screens, and extra GM-Only screens.

NO INTERNET REQUIRED
Does your internet frequently drop out? Do you like to play in a cabin in the woods?
After a quick, one-time online authentication,
The Master's Toolkit
can be used fully offline with no limitations.
*Internet access is required to download purchased content packs.
USE YOUR OWN CONTENT
We can't provide assets for every possible encounter that your players may face, so we let you import as much content as you like! 
The following file formats are supported:
Animation:

GIF, PNG Sequence
WEBM will be arriving in the near future 🙂
USER-FRIENDLY BUSINESS MODEL
Our business model is simple – You shouldn't pay twice for something you've already bought.
We don't do subscriptions. 
We don't charge for updates to content packs or software.
You buy it once, you own it forever. 
COMMERCIAL USE
All Arkenforge map assets come with a
full commercial license
. You can use them in any commercial product, be it an official module, a Patreon map creator, or even just a board game.
We just need attribution 🙂
The Master's Toolkit
comes with a number of modules, each catering to a different aspect of your game, be it audio, maps or notes. Each of these modules can communicate with each other to provide a seamless experience when it matters: During your game.
CARTOGRAPHER
Our
Cartographer
module provides an infinite canvas for your mapping pleasure. The only limitation is your hardware!
Square, hex, and isometric grids are fully supported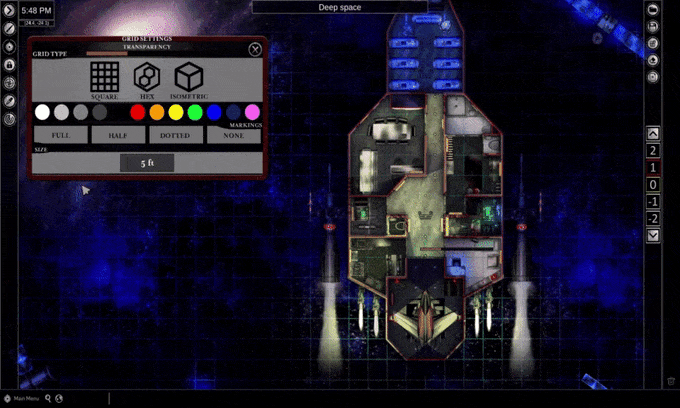 Bring your maps to life
Our high quality animated content instantly breathes life into any map. Animations can be set to loop or be one-off triggers, and allow for fully adjustable framerates.
Light up your world
A full ambient and dynamic lighting engine allows you to realistically set the mood. Whether your party has a standoff at high noon, or wants to approach in the dead of night, your map will look exactly as it should.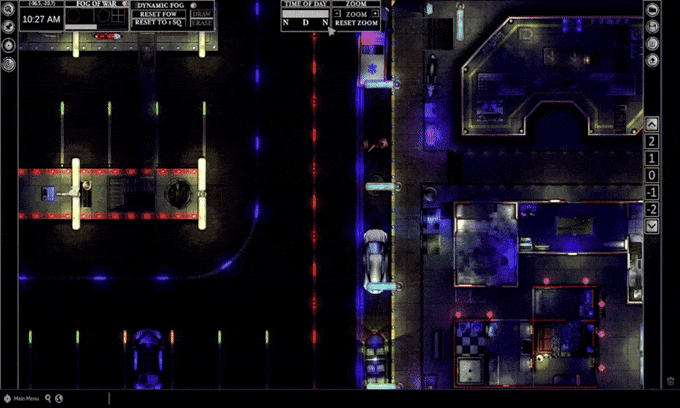 Multi-level support
Our mapping engine supports an infinite number of levels, allowing you to build every floor of your skyscraper on the one map, and seamlessly move between them.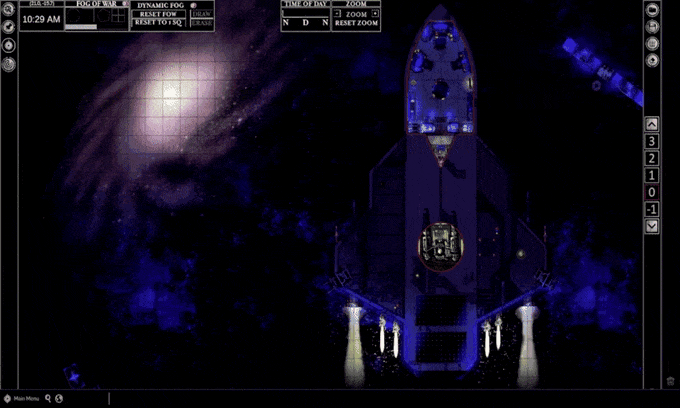 Customise your content
Every image can have its hue, saturation, brightness and transparency altered, greatly increasing the versatility of each asset.
The Master's Toolkit
treats every asset you import as one of our own, allowing it to be layered, manipulated, and built on top of.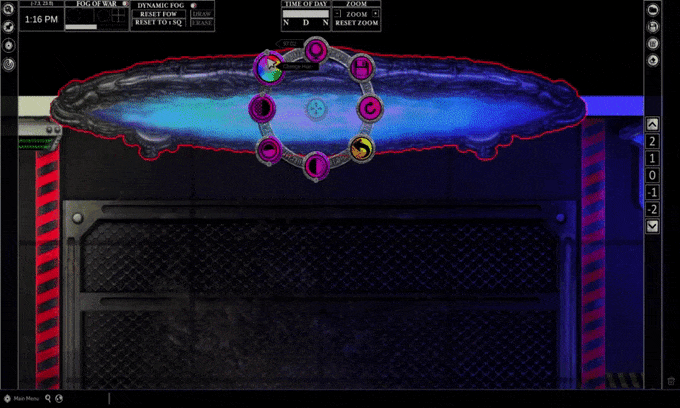 Export your maps
Need something a little more atmospheric? Export your map as a 1080p video, complete with animations and all active audio, for use in VTTs such as FoundryVTT.
If you prefer a more tech-free setup, export your maps to PDF at any paper size you like.
The Master's Toolkit
will automatically slice up your map and arrange it over your pages for hassle-free printing!
SOUNDSCAPES
The most powerful audio solution on the market for your tabletop adventures, with access to hundreds of pre-built sound ambiences, music playlists, and one-off, hotkey-able sound effects in every pack, and the most in-depth customisation options available.
Music – your way
Every song provided in official
Arkenforge
packs offers individual instrument control. Did your soldier just shoot the drummer? Mute the drum track!
Set the scene
Build your sound effects into looped ambiences or edit one of the many provided, with controls for timing, pitch, panning and more!
Your sound at your fingertips
Use our custom Hotkey system to set hotkeys for as many sound effects as your keyboard can handle, including your imported ones!
SCENARIO MODE
Running your games has never been easier with Scenario Mode. With all of your content at your fingertips, you'll never need to stop the game to find that note again!
Control the battlefield
Use fog of war to control what your players can and can't see or hide any content from view with a simple 'hide' button.
Your own display
Have a completely separate display from your players, allowing you to access and modify anything in your game without your players knowing. 
Link your content
Our
Content Linking
system allows you to embed any content into your map, and access it with the click of a button. Move to new maps, start a new song or access a prepared note for a room.